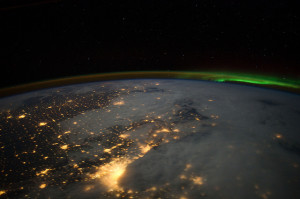 Chicago is a very famous city. The first non-Indian settlement was founded in 1780 by Haitian native Jean Baptiste Point du Sable. Following its incorporation in 1821 and the completion of the Michigan and Illinois Canal, Chicago quickly grew to become America's "Second City". Mark Twain once said "It is hopeless for the occasional visitor to try to keep up with Chicago. She outgrows his prophecies faster than he can make them." Not even the Great Fire of 1871 could dampen the city's growth.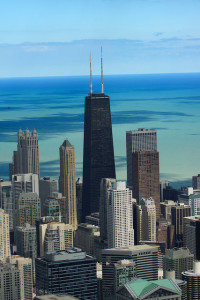 Many things about Chicago are common knowledge. It is the birthplace of the skyscraper and the Sears Tower is the 3rd tallest building in the world. Speaking of Sears, Sears and Roebuck invented retail shopping here. The first sustained nuclear reaction took place at the University of Chicago. Chicago has always been a leader in music and culture with such famous names as Benny Goodman and the Band Chicago hailing from the "Windy City". And of course the fictional "Bad Bad Leroy Brown" lived on the south side of Chicago.
Those are some facts you may already know. Here are some slightly more obscure bits of Chicago lore:
The Chicago River is the only river on Earth that flows backward
Western Avenue is the world's longest continuous street, at 23.5 miles
Chicago was the birthplace of soap operas
The zipper was invented in here in 1851
The Twinkie was invented in Chicago
Route 66 began in Chicago
The car radio was invented in Chicago
The TV remote control was invented in Chicago
Cracker Jacks were introduced during the 1893 Chicago Fair
The Cubs haven't won the World Series in nearly 100 years (Unfortunately everybody DOES know that one)
Thinking about making The Second City your next home ? Call us here at All My Sons Moving & Storage. We haven't been around as long as Chi-Town but we do have a quarter century history of giving you the best moving experience period !!
Images courtesy of NASA and Mike Thomas