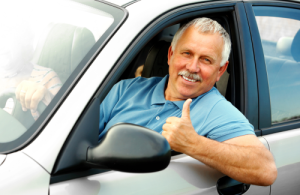 People need to get where they're going, but the cost is high. Plainfield spent over three hundred thousand dollars this year on roads, and that only covers the salt. Transportation's budget between now and 2040 is nearly four hundred billion dollars.
With all of this cost looming, demand for roads may go down. Between 2001 and 2009, drivers under 35 drove 23% less. This is a combination of fewer drives, shorter drives, and other forms of transportation. More people are taking CTA, Divvy, and new ride sharing services.
The counter argument is that once more of the younger generation gets older and has kids, their transportation needs will increase. That's where the planned spending becomes essential. While this is likely true, there is no evidence that the trend of reduced youth driving won't continue with those about to start driving.
As your local movers, we at All My Sons Moving & Storage certainly like reduced traffic. The sooner we can deliver our customers' furniture, the better.
Loading image
Click anywhere to cancel
Loading image
Click anywhere to cancel